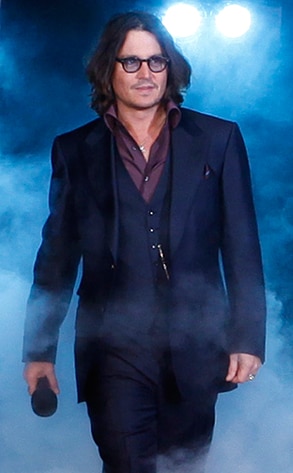 AP Photo/Shizuo Kambayashi
Be still our beating hearts.
The hotness that is Johnny Depp has returned.
At a Rango promotional event in Tokyo today, the quirky actor walked through a mysterious cloud of smoke to reveal his newly clean-shaven face and a sexy three-piece suit.
What a dramatic change for Depp, who's been sporting a thicker 'stache and scruffy duds lately. Not that he can't pull it off, but...
Jaw, meet floor.
OK, that's enough talking. Resume staring