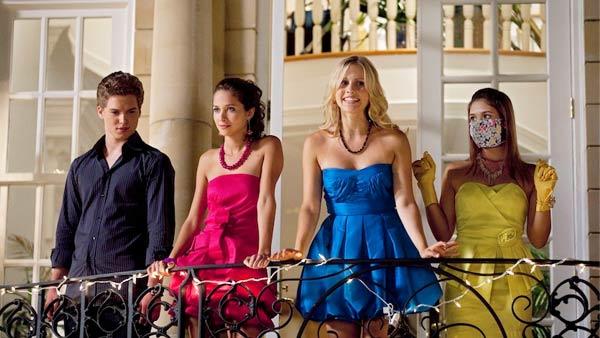 When "Mean Girls" hit theaters in 2004, it became a certified hit for Lindsay Lohan, Tina Fey, Rachel McAdams and Amanda Seyfried. The film went on to gross $129 million at the worldwide box office.
Now a follow-up film, not penned by Fey, premieres on Sunday at 8 p.m. on ABC Family. In the new version Jo, played by "Camp Rock" star Meaghan Jette Martin, becomes friends with social outcast Abby (Jennifer Stone) in exchange for her father paying the cost of her dream college. The two then team up for take down the popular girls at school, or in "Mean Girls" terms "the plastics," led by Maiara Walsh, Nicole Gale Anderson and Claire Holt.
"Saturday Night Live" alum Tim Meadows is reprising his role as Principal Ron Duvall.
So what do you think of "Mean Girls 2"? Sound off in our polls below.