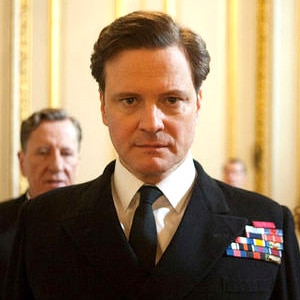 Bedlam Productions
The King's Speech has just been crowned by the Directors Guild.
Tom Hooper ruled the night at the 63rd Annual Directors Guild Awards Saturday evening in Los Angeles, beating awards season frontrunner David Fincher for the outstanding directorial achievement in feature film nod. This win (Hooper's first DGA) comes just a couple of weeks after the Social Network filmmaker took home the best director accolade at the Golden Globes and Critics Choice.
Which means this awards season just got a little bit more interesting…
The DGA Awards have been a bit of a predictor (to say the least) of the filmmaker who takes home the coveted Academy Award for best director. In the past 62 years, there have only been six times that the director nabbing the DGA for feature film didn't also garner the same accolade at the Oscars.
Hooper wasn't the only big winner at the DGAs, however.
Modern Family's director Michael Spiller took home the DGA for TV comedy series, while Boardwalk Empire's Martin Scorsese garnered the DGA nod for TV drama series.
In the doc category, Charles Ferguson beat out the competition, which included Oscar winners Alex Gibney and Davis Guggenheim, for Inside Job.
Take a look at the complete list of winners:
* Motion Picture: Tom Hooper, The King's Speech
* Documentary: Charles Ferguson, Inside job
* TV Drama Series: Martin Scorsese, Boardwalk Empire
* TV Comedy Series: Michael Spiller, Modern Family
* TV Movie: Mick Jackson, Temple Grandin
* Musical Variety: Glenn Weiss, CBS' 64th Annual Tony Awards
* Daytime Serials: Larry Carpenter, One Life to Live
* Reality TV: Eytan Keller, The Next Iron Chef
* Children's Programs: Eric Bross, The Boy Who Cried Werewolf
* Commercials: Stacy Wall, "Rise," Nike; "Really?," Microsoft; "Slim Chin & D Rose," Adidas; "Handshake," Nike